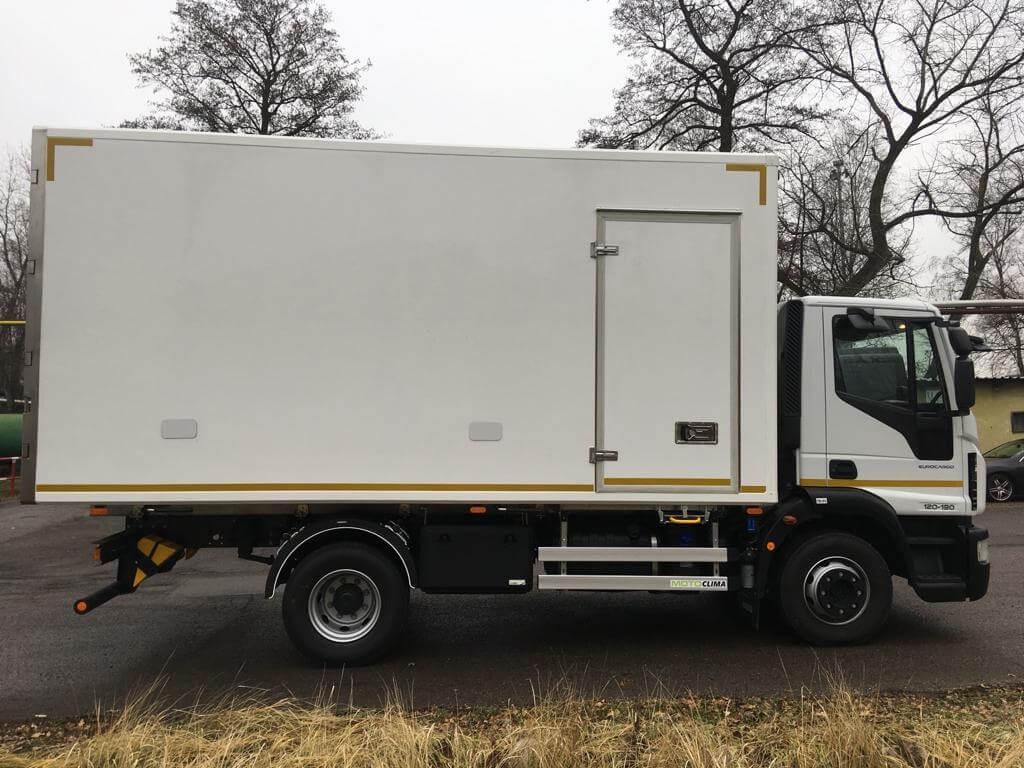 Isotermic superstructures are manufactured from rigid insulating panels suitable for indirect contact with food. The cabinets can be equipped with ventilation holes and, on customer request, also rack systems.If necessary, equip the cabinet with a refrigeration unit or independent heating. We adapt the isothermal body design to different types of transported goods.
EXCELLENT PRICES + QUICK DELIVERY + QUALITY CONSTRUCTION
Construction of isothermal cabin body
The isothermal / baking box body is made of insulated PUR panels and aluminum / steel painted profiles. The cabinet can be equipped with a side door to simplify the loading and unloading of food, which is very practical for all-day food delivery. Thickness of the insulating panels is chosen according to the requirements for heat resistance (the most use panels of thickness. 30, 40 and 60 mm). The box dimensions are individually tailored, as the boxs are tailored to the needs of the customer. Clients choose the cabinet dimensions, number and position of the side door, shelf systems, floor type, rear door type, lighting, etc. We will match the box to every customer according to his needs. Steel zinc components, aluminum parts are treated by spraying or painting. We mainly use anti-slip surface on the floor – cast or sheet metal.
Accessories for isothermal boxes
In order to complete the box cabinets, we offer the following accessories:
Roof and side spoiler
Folding hydraulic front
Air bellows on the rear axle
Ventilation holes
Advertising stickers for the box
Anchor elements in the floor and on the walls of the box
Flap on gas struts
Water bar, tool box, additional indoor and outdoor lighting,
Parking camera
Independent heating
Sleeping body
Other add-ons on client's request.