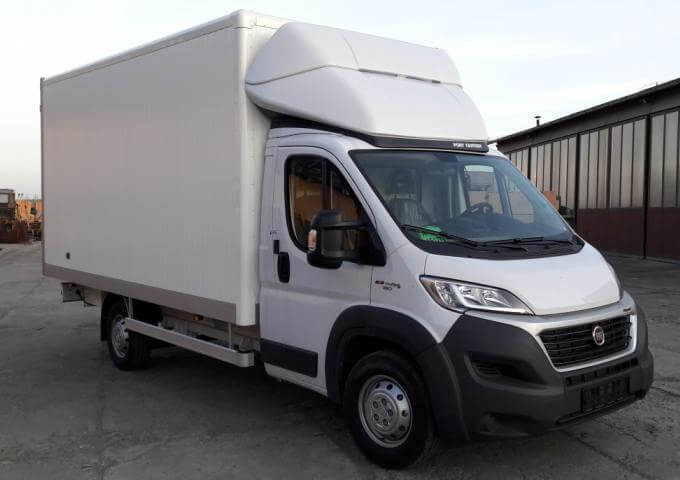 The baking bodies are made of insulating panels suitable for indirect contact with food. The boxes are equipped with ventilation holes and, on customer request, also rack systems. If necessary, equip the cabinet with the refrigerating unit / heating. We adapt the design of the baking superstructure to different types of transported goods.
EXCELLENT PRICES + QUICK DELIVERY + RELIABLE STRUCTURE
Construction of isothermal box body
The baking box is made of insulating laminate panels. The box may be equipped with a system of several side door pairs. The amount of doors will simplify loading and unloading of food, which is very practical for all-day food delivery. Thickness of the insulating panels is chosen according to the heat resistance middlings (most use panels of thickness. 30, 40 and 60 mm). The box dimensions are individually tailored, as the boxs are tailored to the customer's requirements. The clients in our chosen housing dimensions, number and location of Borno doors, shelving systems, floor type, the type of rear doors, lighting, etc. We cupboard adapt to each customer according to his needs. Steel zinc components, aluminum parts are treated by spraying or painting. Mostly, we use non-slip floor porch – and a cast or sheet.
Accessories for isothermal superstructures
In order for the box to be complete, we offer accessories:
Roof and side spoiler
Folding hydraulic front
Air bellows on the rear axle
Advertising stickers for the box
Anchor elements in the floor and on the walls of the box
Flap on gas struts
Water bar, tool box, additional indoor and outdoor lighting,
Parking camera
Sleeping body